Who Wants to Play? Alien Bug Head: Main Project Page
There will be a series of videos showing stages of the modeling process, the UV and Weight map process along with deformation. After deformation we will be getting the project ready for Sending to ZBrush for Sculpting, and then some painting. When this has been completed, I get the maps out of ZBrush and back to MODO to play with the shader tree.
I go over the first few stages of this project. Towards the end of the video I show you what all the deformers lead into.
Part 1 : MODO Model and UVs
Model the eyeball and the eyelid. Some Basic modeling stuff going on in this one.

UVs for the Meshes. Very basic UV session.
MODO Modeling Random Gallery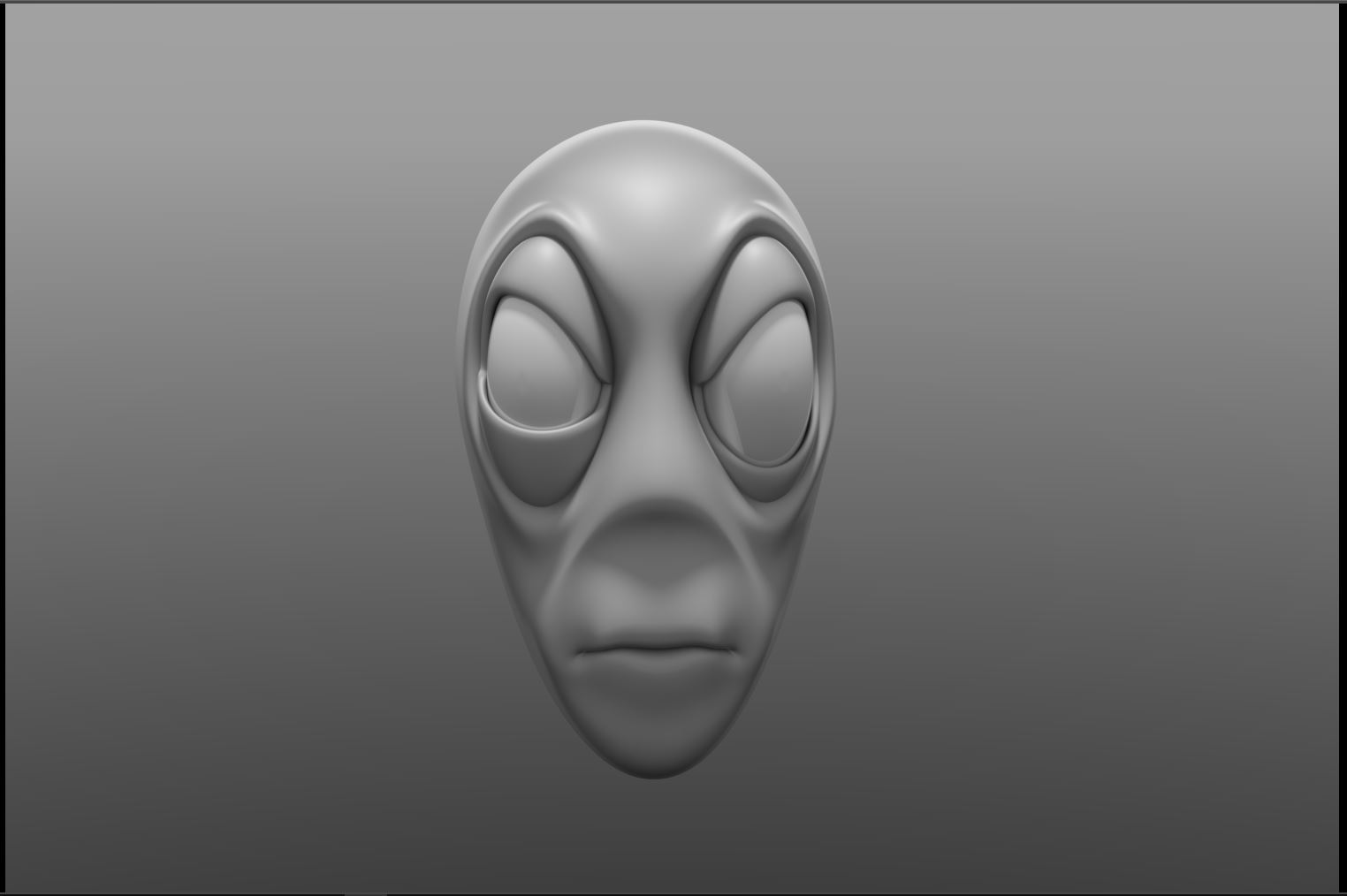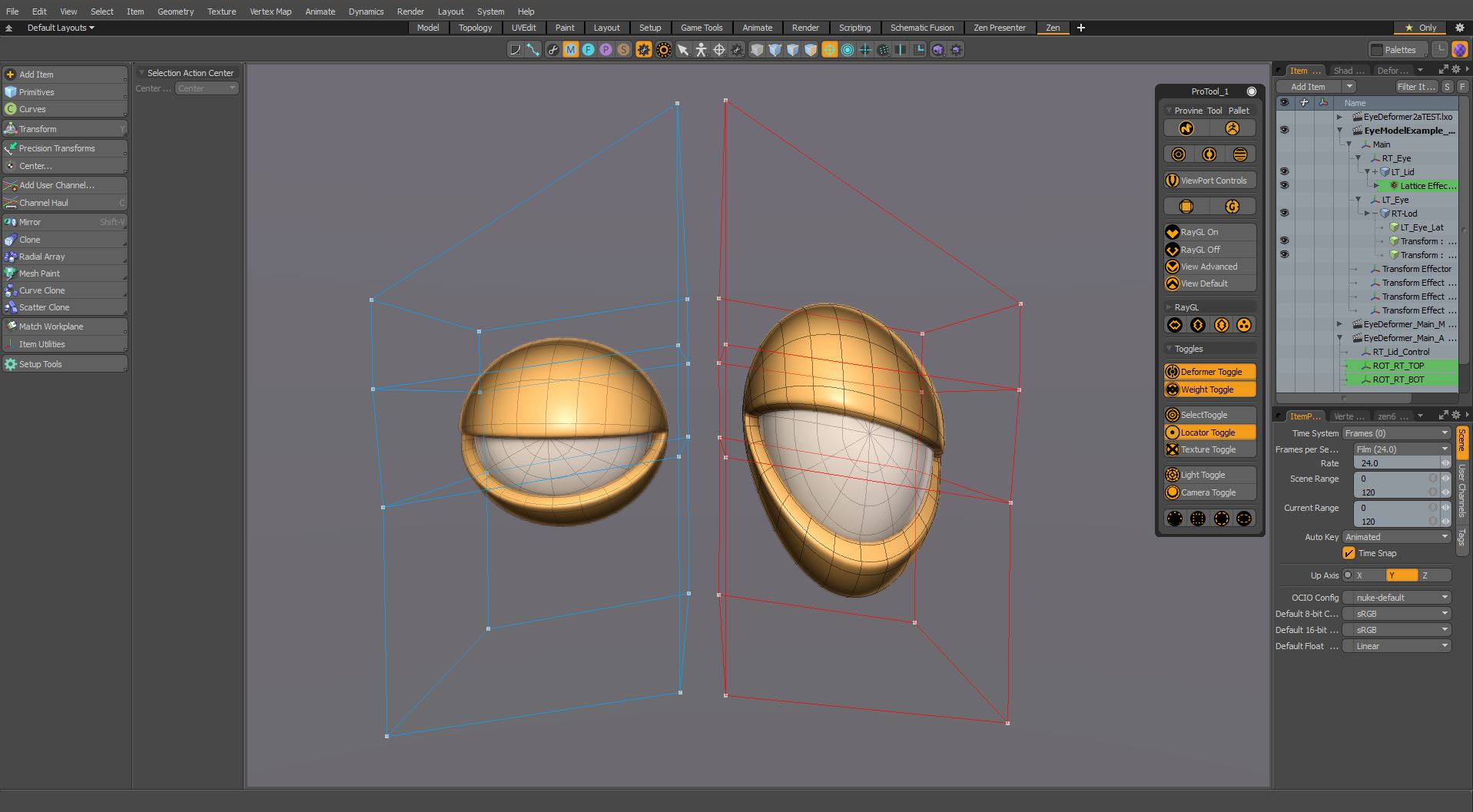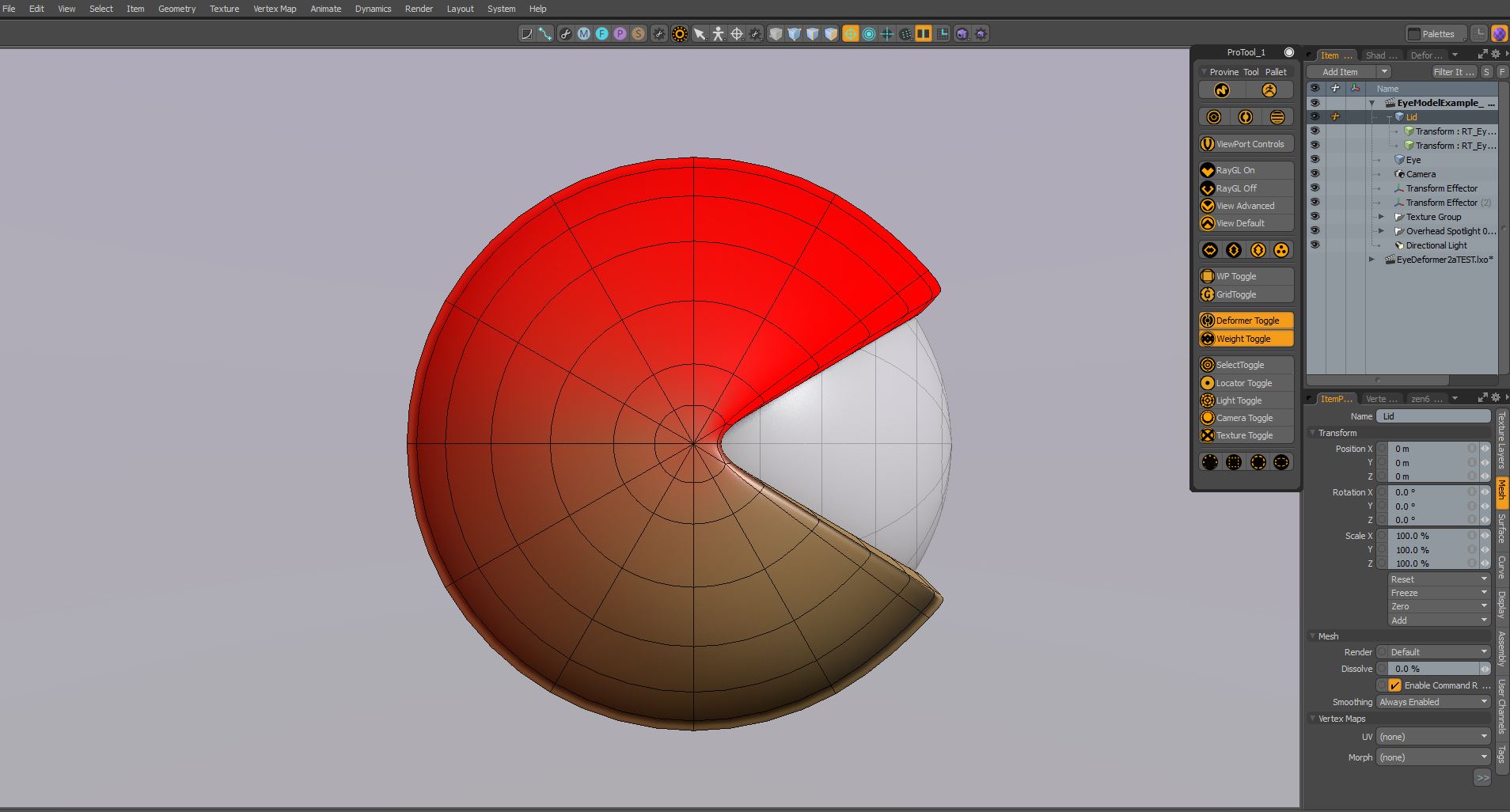 Part 2 : MODO Deformers
I set up the Deformers We will use to shape the eye and eyelid mesh items.
MODO Schematic view of the Eye Deformers.
Part 3 : MODO Weight Maps
I go through setting up the weight maps for the Eyelid. I show how to use the Falloffs to tweak-out the maps and get a smooth result. It's one video with 2 parts. 1st is a walk though of sorts. The 2nd is the actual information about what I did.
Pt 4: Modeling and Housekeeping
We duplicate the Eye setup and do some housekeeping. Then we start some basic modelling stuff to get the head item and the eyes to work together. I gloss over the later modelling stages to keep it from getting too boring. At the end we have the model that is ready for the last stage of Deformers. Part 5 deals with the final deformers and a quick UV for the Head Item. Part 6 starts the ZBrush section.
Pt:5 Finish Deformers
Set-up the last of the deformers for some look development. First 3 minutes are of me just playing a bit with the model controls.