Kelvin Plugin for MODO
I do product photography in MODO for a large part of my living. Kelvin is a kit full of the very presets that I use on a daily basis when making images for packaging, magazine ads, and television. This kit is the culmination of a decade of experience using MODO as a product rendering tool.
I created the above image for 3DRobotics using lighting rigs and almost exactly like the ones included in Kelvin... except the Kelvin ones are even better. The rigs are fast, efficient, and simple to use. I use these presets for nearly all of my professional studio photography work.
Like all of my kits, this one is designed to make your life simpler, not more complicated. I've taken a "light touch" approach to the design, allowing MODO to work the way it works best: fast, flexible, and as simple as possible (but not simpler). Kelvin is based around the thoughtful application of simple elements for maximum efficiency.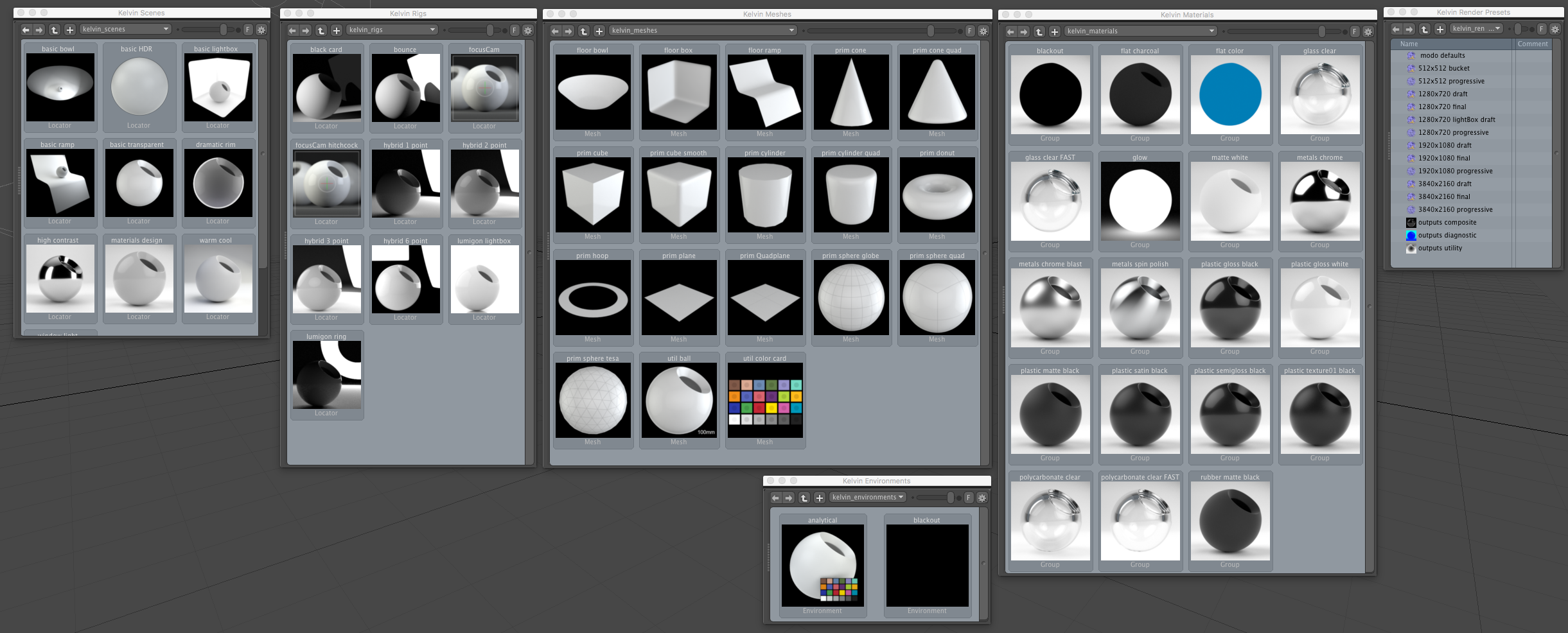 The kit includes full scene templates (that open as untitled documents!), environment presets (that delete your default directional light!), camera rigs (that delete your default camera!), light rigs, mesh presets, a kick-ass color calibration card, material presets, common render settings, and even groups of common render outputs for analysis, compositing, and utility. It's a big kit.
If you do studio shots in MODO, check out the kit over at Mechanical Color.